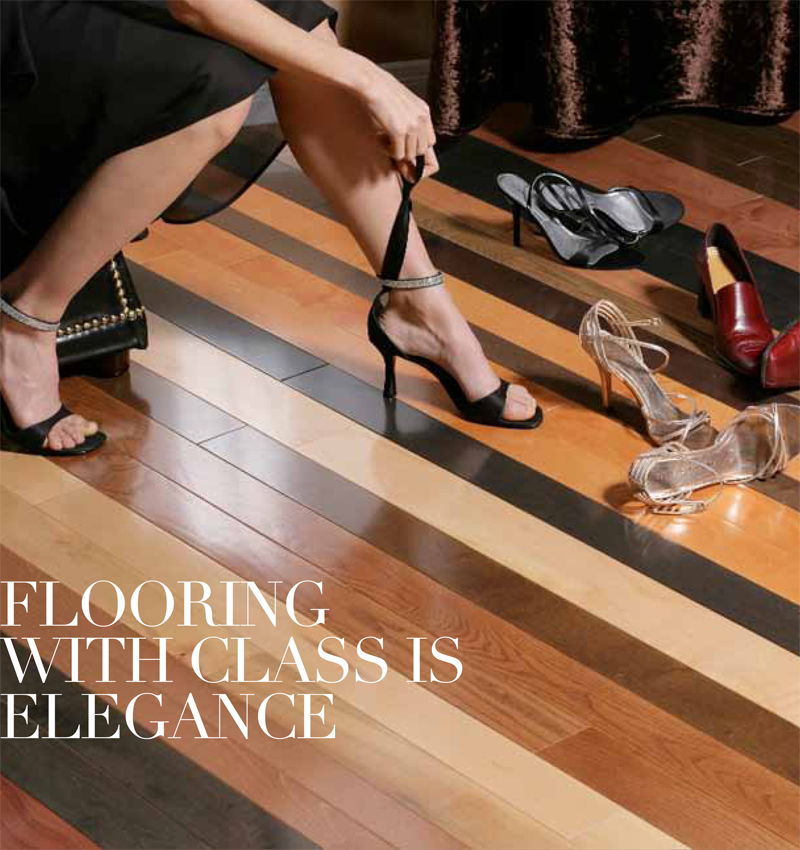 Express Yourself
Solid Hardwood
When it comes to adding beauty and elegance to your home, there is no comparison to the sophistication that hardwood floors will incorporate. When choosing your hardwood there are many considerations, as there are many different styles, colors, widths, species and compositions. Hardwood will add value and style to any home as there is a wide range of species and sizes. Wood floors are eco-friendly and are
very hygienic. There is no comparison to the easy of maintenance that wood flooring provides.
Solid hardwood floors have been used for over a century, and have been the product of choice for homeowners and builders.
Solid hardwood is milled from a single board.
Usually comes 3/4" thick.
Can be sanded and finished multiple times throughout their lifetime.
Recommended at ground level or above.
Plywood is an ideal subfloor, or oriented strand board (OSB)
subfloors as well.
No toxic volatile organic compounds (VOCs).
Solid Hardwood
Engineered hardwood flooring is difficult to distinguish from solid hardwood flooring once it is installed. The top layer is made out of 100% solid hardwood, therefore giving you the same look and feel. Due to its enhancedstability, engineered flooring can also come in wide boards, to give a more contemporary look to your home.
Our engineered products are comprised of a Baltic Birth core in a in 9-Ply and 11-Ply composition, making it extremely versatile and giving it dimensional strength. Expressions Engineered products have a 4mm wear layer and are available in 3/4' and 5/8". Special 6mm wear layer available for custom order.
Optimal performance in all installation scenarios, above or below grade.
Very stable and versatile.
It can be glued, nailed, stapled, or floated .
Can be installed over radiant heat floors.
Ideal for condos and basements where there is more temperature variation.
Can be installed over concrete with a full warranty.
No toxic volatile organic compounds (VOCs).