Specialty Items
Parquet uses small pieces of wood to create a very distinct traditional pattern consisting of an arranged geometric pattern.
FEATURES AND BENEFITS
Parquet has been around for over 3 centuries,originally developed for the extravagant Palace of Versailles.
Conveniently styled squares.
Its multi-piece construction offers a 3D appearance
Intended for glue-down applications.
Can be installed over wood or concrete subfloors.
Available in standard solid 3/8" Thickness
Available in prefinished or unfinished solid
Can be installed on, above or below grade
Easy to maintain.
Thinner profile than many solids.
Easy to clean and generally resistant to spills and stains.
Parquet has an environmental advantage over other flooring materials as it produces little waste to maximize the use of the lumber.
PREFINISHED PARQUET
Wood flooring at an affordable price
All the natural elegance and beauty of wood
High-quality finish
Fast, simple installation, with no dust and odors
Mosaic pattern made up four squares
Available Species: Red Oak and Maple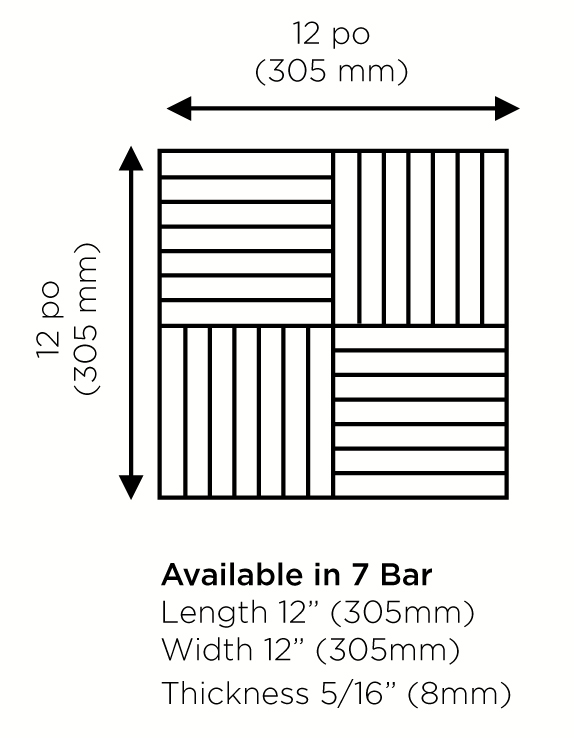 ---
UNFINISHED PARQUET
In its natural state, parquet is prone to staining and damage, however, once sanded and finished the surface will be well protected. Needs to be sanded by a professional for best results. The advantage to getting unfinished parquet is that you can customize your stain to achieve various design options. Available Species: Red Oak, Maple and Birch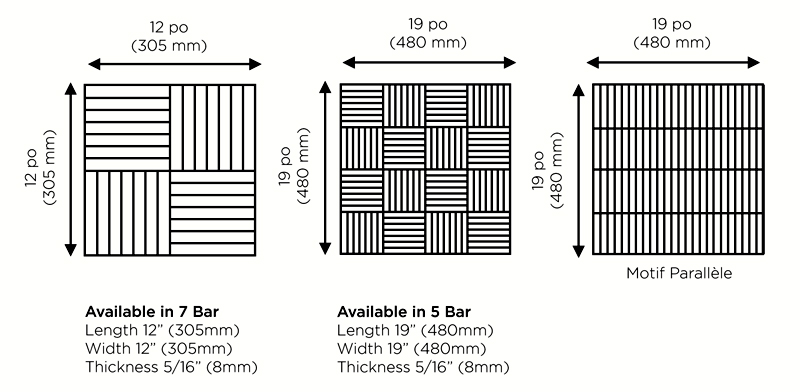 Strip Flooring
3/8" Thick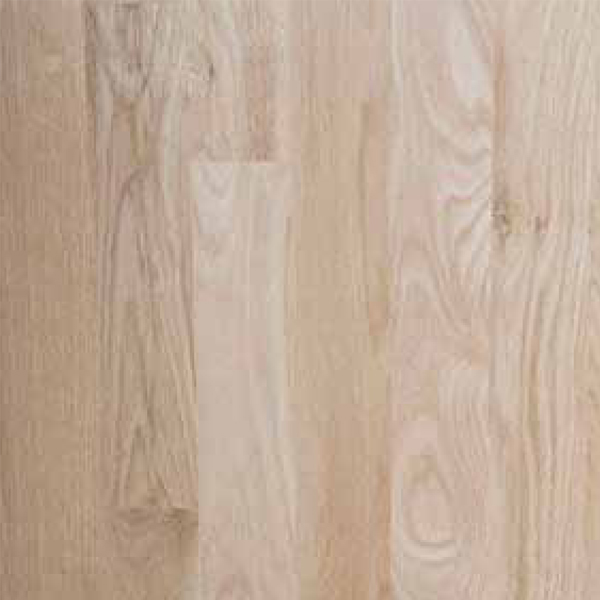 Red Oak Select and Better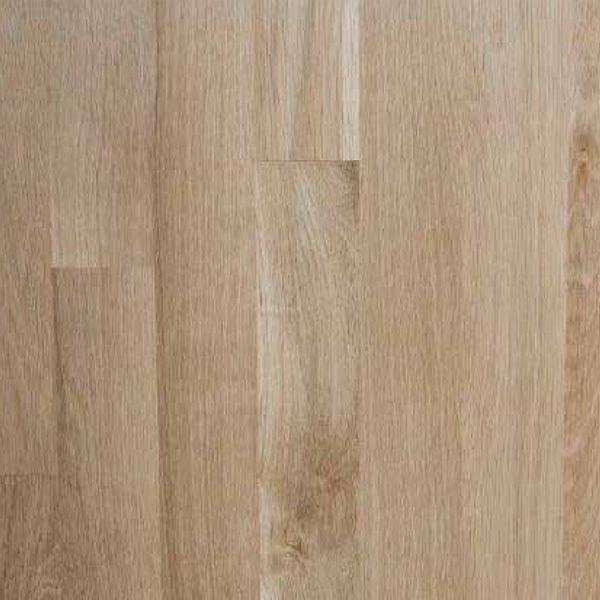 White Oak Select and Better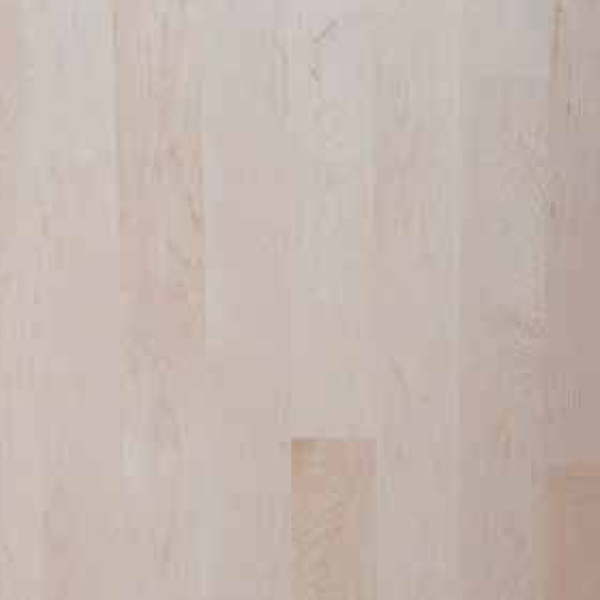 Maple Select and Better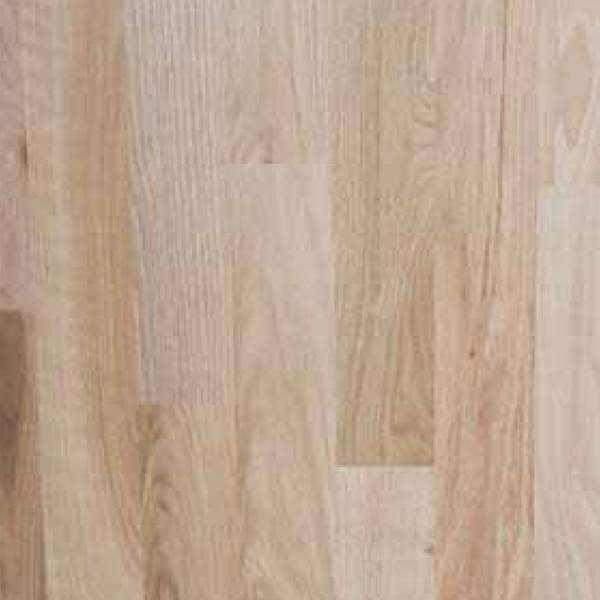 Red Oak #1 Common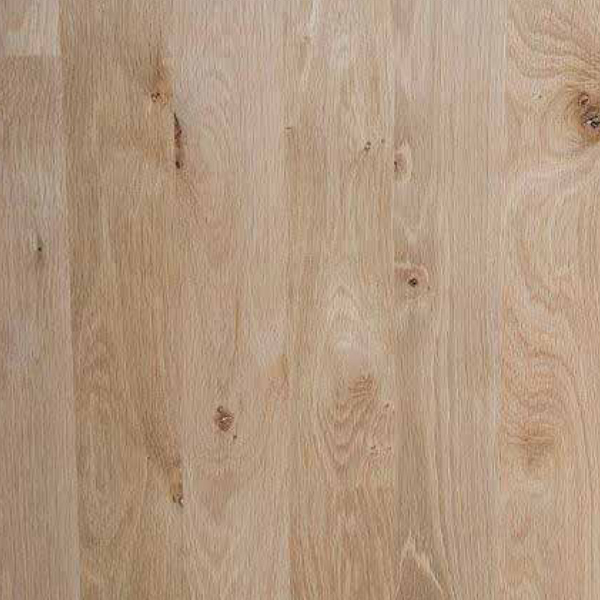 White Oak #1 Common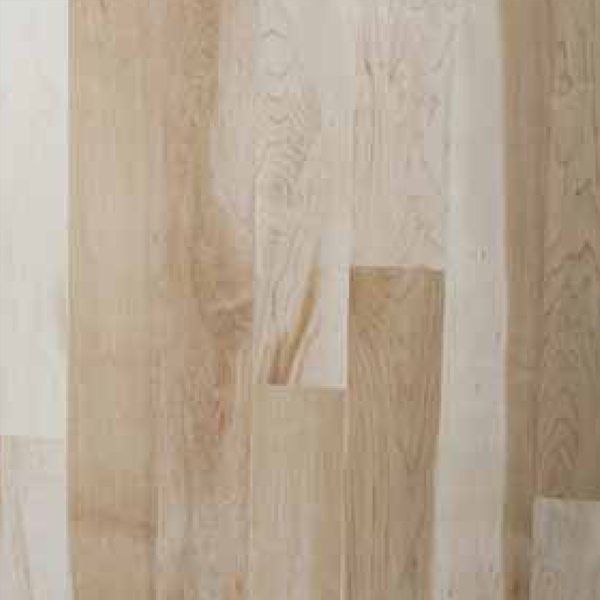 Maple #1 Common
Available Sizes
1 1⁄2" x 3/8"x RL
1 3⁄4" x 3/8"x RL
2" x 3/8"x RL
Available Species
Red Oak, White Oak,
Maple, Red Oak Quarter
and Rift, White Oak Quarter and Rift
Available Grades
Select and Better and #1 Common
3/8" Thick
Available Sizes
1 1⁄2" x 1⁄2" x RL
1 3⁄4" x 1⁄2" x RL
2 1⁄2" x 1⁄2" x RL
Available Species
Red Oak, White Oak, Maple
Available Grades
Select and Better and #1 Common *We can also customize any size