American Walnut
American Walnut, also commonly referred to as Black Walnut, is one of America's most widely known and most valuable hardwood species. American Walnut hardwood floors are extremely spectacular and distinguished. The grain pattern and natural color design allows for a very unique and distinctive look. Heartwood ranges from a deep, rich dark brown to a purplish black. Sapwood is nearly white to tan. Difference between heartwood and sapwood is great; some manufacturers steam the wood to bleed the darker heartwood color into the sapwood. Walnut adds timeless beauty to any home.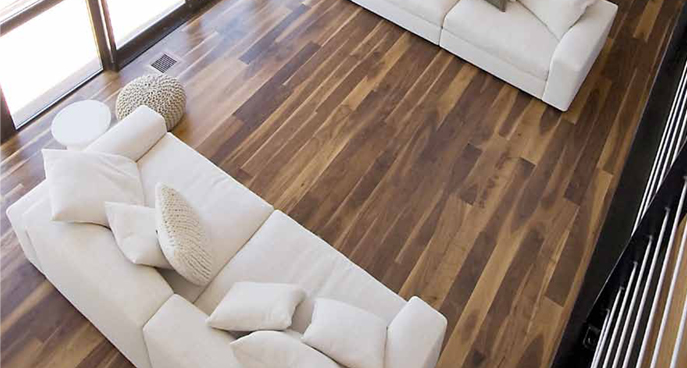 FEATURES AND BENEFITS
One of the most beautiful and unique floors
A North American Exotic
Warm brown tones, dark brown with red undertones
Best if used in light traffic areas
Moderately dense
Can be installed on or above grade
Grain: Mostly straight and open, but some boards have burled or curly grain.
Hardness: 1010 Janka Hardness Scale, 22% softer than Northern red oak.
Durability: Moderately dense, moderately strong.
Widths: Available in solid planks 2 ¼ to11.
Weight: 2.4 lbs per sq.ft.
Thickness: 3/4"
Available in: Square-Edge and Bevel-Edge
SELECT & BETTER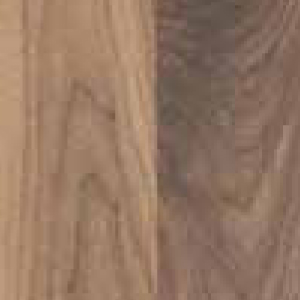 Flooring with a long average length. Fine grain and darker tones. Color variation is natural to walnut as that is part of the beauty of the wood. Pin knots are permitted.
Average length is 48"
CHARACTER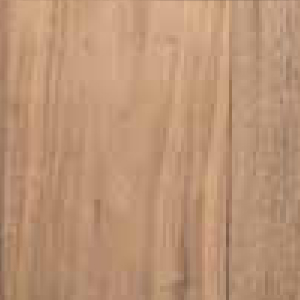 Character Grade flooring with a long average length. All character and imperfections are permitted. This flooring will have extensive color variation. Pencil width knots are allowed to go all the way through the board.
Average board length is 48".